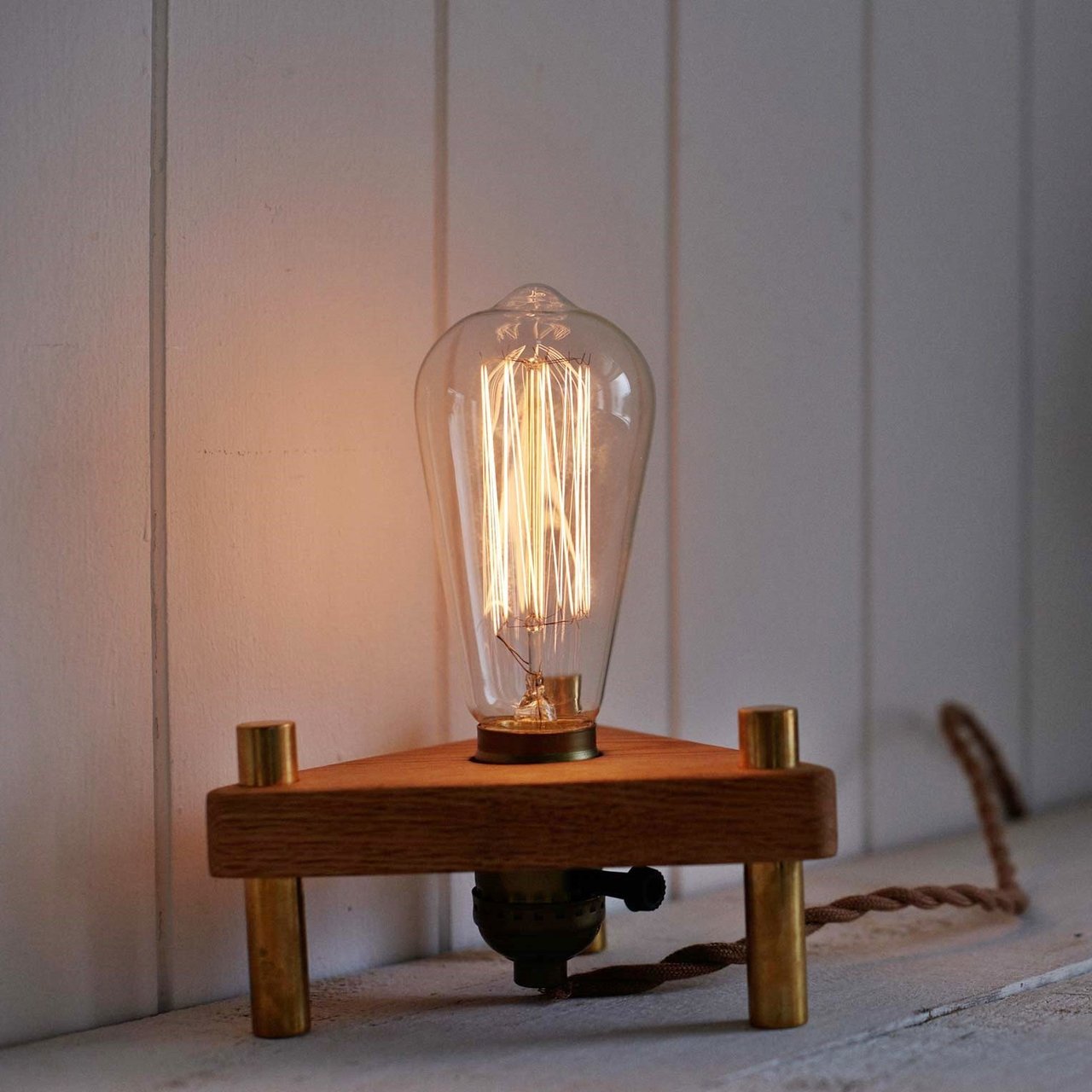 Bermuda Triangle Wood LampA lamp made of white oak, Brass and Edison bulb.
The classic feel of a light bulb and the harmony of brass create a romantic atmosphere.
-There are two types of light bulbs: original and vertical.
-110v plug included.
-This item is made to order. (3 – 4 days)
Check out Bermuda Triangle Wood Lamp at its original source.